ANCC The Guild of Polar Pilots
ORGANIZATION ACTIVITY.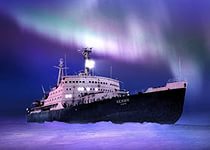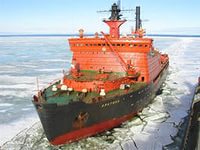 The company was granted a license issued by the Ministry of Transport of the Russian Federation in 2001.
The licence ( № 016766) was confirmed in 2004.
The company strictly observes all current national and international laws and regulations applicable to the areas of its operations.
The organization was certified to comply with ISO 9001 in 2004 and at present a Total Quality Management System is being introduced according to ISO 9001 and OHSAS.
The pilots are trained in marine colleges, academies and training centres authorized by the Ministry of Transport, including Saint-Petersburg Makarov Marine Academy, Novorossyisk Marine Academy, and Ilawa training centre in Poland. The company's highly qualified, experienced and professional staff have also been specifically trained to pilot large-capacity vessels in ice conditions.
The company carried out 956 ice pilotage operations from 2002 to 2013, including 78 tankers piloted from Murmansk to Vitino, the company's home port, and back, 180 icebreakers (116 of them were nuclear-powered icebreakers) and 36 tugs piloted in different areas. The company has also taken part in ice pilotage the Northern Sea Route since 2011.
There has never been any collision or accident caused by any vessel piloted by the company's pilots. They are often noted for their professional excellence.